Why This Innovative Idea Came In?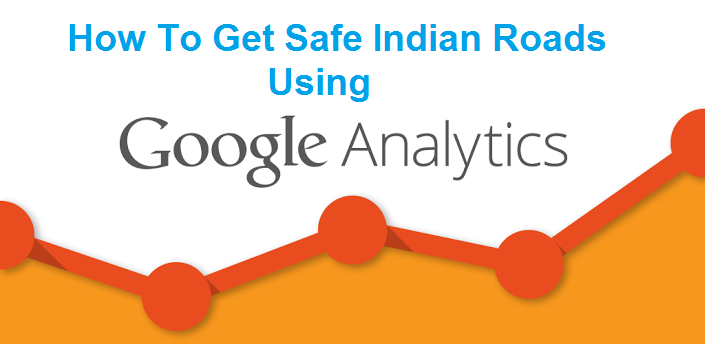 While talking about this, let me share little about my driving experiences. I have a Hyundai i20 Asta 1.2 and a Maruti Suzuki Alto K10. I am so passionate about driving and automobiles that I used to drive both the cars by myself whenever required (well, dont think I drive both at the same time) and very rarely hire instant drivers to drive. I have been driving for last 19 years and came across lots of accidents (2 happened with me and some with others) which resulted into this unique idea and concept.
Causes Of Accident

I found the following causes of accidents:
Caused Due To Driver's Negligence
This is one of the BIGGEST reason behind most of the accidents in India. Irresponsible Drivers. I found following situations of drivers' negligence in India, if I miss any please add them in your comments:
Drivers insert earphones in their ears while driving and listen to songs from their mobiles.
Drivers dont adjust the rear view mirrors (front, outside rear view mirrors on right and left). Some dont even open outside rear view mirrors.
Drivers speak over mobile phones while driving.
Uncontrolled driving in high speeds.
Driving without making sure that all doors are securely locked and all occupants are secured with seat-belts.
Keeping volume from car entertainment system so high that drivers cant hear external sounds like horns, etc.
Turning left/right or changing lanes without hand signals or vehicle light signals.
Drivers dont know at all what are the functions of various safety accessories, gadgets and equipment fitted in a vehicle.
Drunken and irresponsible driving.
Caused Due To Other Reasons

There are certain other reasons which cause serious accidents.These reasons are due to no stringent RTO rules, manipulation of RTO rules by corrupt traffic police officials on duty and many more. Let find some of them :
There are no stringent RTO rules for speeding vehicles throughout India.
There are no stringent RTO rules for not following traffic signals.
At many traffic signals in Indian cities and towns, the signal lights are not clearly visible and noticeable.
Corrupt traffic police officials give permission to heavy vehicles to operate, which are not certified to operate under safety laws.
Google Analytics For Road Safety In India
When I was researching about various possibilities and innovations by using Google Analytics (GA) , I found that GA can be of great help if used intuitively for reducing road accidents in India. I believe, that there is no other FREE tool that can be of such a HUGE help for a country like our India which has the highest rate of road accidents in the world.  I would like to explain it in details, how it can be achieved.
Requirements and Setups
Every traffic signals, crossings (even pedestrian crossings), by-lanes, highways, city roads and pathways must have web-enabled & speed-sensing CCTV cameras. On highways, CCTV cam should be installed for every 15KMs and for all crossings. For city roads and by-lanes, they should be installed for every 5KMs. Along with this cameras another setup will be there comprising of sensors , that senses vehicle identification microchip, which will be installed in all vehicles (car, bike, trucks,etc) by the manufacturers. These chips will get activated whenever the engine starts. When a vehicle equipped with this chip passes by, the sensor detects it and registers the unique Vehicle Identification Microchip (VIM) number.
Now, any vehicle which is equipped with Apple's CarPlay OR Google's Android Auto, will have an app built in it for my concept. The app will monitor the vehicle's speed, GPS location, deployment of airbags and sense collisions. Another vital functionality of this app will be, during emergency conditions, when it senses accident, it will instantly start sending SOS SMS to the Emergency Call Center (setup for the purpose) along with the vehicle's GPS location to alert emergency services like Ambulance and Police.
Setting Up Google Analytics
GA's app tracking will be enabled for the app. It will have User-ID reports enabled in it. The GA will have custom dimensions and metrics to track, register and report various conditions of the vehicle through the app. Custom dimensions and metrics like Time, Speed, GPS location and Accident Sensing will be setup on GA. The App can be activated only when logged in with a USER ID, which is unique for every vehicle. The User-ID will be same as the Vehicle Identification Microchip (VIM)number, which I discussed earlier.
How Will It Work
Whenever a vehicle encounters an accident, the app will register the Time, GPS location and Speed. At the same time emergency services will be alerted using SOS SMS containing the GPS location co-ordinates.
At the same time, the vehicle's movement before the accident will be monitored by the CCTV camera and the custom dimension and metrics like Time, VIM number and Speed from the camera and its sensors will be registered separately.
Now, RTO will have vital metrics and dimensions like :
Speed
GPS Location
VIM number
Video feed showing the reason behind the accident.
Time, Day and Date.
These all data will help to answer following questions:
What is the speed of the vehicle at which it met with the accident?
What is the location of the accident?
What is the reason behind the accident? (Speed OR Location OR Sabotage)
Does the vehicle have any history similar type of accidents in past?
All the data may be used to analyze the whole incident and will help government authorities to take necessary steps to stop such accidents which may have following conditions :
If the same vehicle is facing accidents again and again, the owner and the driver can be prosecuted strictly to stop their bad driving.
If multiple accidents are occurring at the same location again and again, authorities can investigate the reason behind and take necessary steps and strategies to stop it.
If multiple accidents are occurring at the same location on any particular time of the day OR day of the week OR date in a year, then authorities can investigate the reason behind and take necessary steps and strategies to stop it.
If the same type of vehicle, say mostly trucks OR mostly bikes OR mostly any other specific type of vehicles are undergoing accidents, then also authorities will be able to know it clearly and take necessary steps and strategies to stop it.
Special Situations
There may be certain possibilities where some of the dimensions and metrics will be hard to register sometimes by this setup. For example, if the accident occurs at a location where the CCTV camera with the VIM sensor is not present then at that location, the exact reason behind the accident will be hard to find out. But, other metrics and dimensions will help to find the reason behind it upto huge extent. Still, if it is found that large number of accidents are occurring at the same location, then a new setup of CCTV camera and VIM sensor may be installed.
Benefits And Impact Of This Concept On Indian Roads
My research tells that majority, almost 80-90% of occurrence of road accidents across Indian roads have atleast of of these dimensions/metrics at the reason behind:
Speed
Location
Time Of The Day
Day Of The Week
Date Of The Year
My concept along with Google Analytics will help to reduce overall road accidents across India by atleast 50% within 6-8months of implementation throughout India.
By-benefits
This concept will not only reduce road-accidents but will reduce percentage of death due to road accidents due to its emergency alert system. It will also reduce crimes and stop criminals upto a large extent.
Wrap Up
I, being an Indian and a digital marketing professional, would like to implement this concept in India and save several lives by increasing safety on road and life expectancy after accidents. I hope you all will join hands with me and our country's government will also help to initiate and implement this concept into reality. What Do You Say? Please share your views and thoughts.
Responses & Applause
I am heartily thankful to the Google Analytics community, Automobile community and all others who are appreciating my approach to make Indian roads safer. I would like to show my humble gratitude towards them. I would like to mention some over here also for you all readers.
Recently I reached to Matt Cutts, the famous Google's Webspam Team Head to have a look at this concept and share his valuable views.
@mattcutts Hi, please check and let me know your valuable thoughts on – https://t.co/IzOOZxJzar. It will be helpful.Thanks.#GoogleAnalytics

— DPrat GrowthHacker (@deboprtimdaas) January 18, 2016
I am thankful to him for his appreciation.
@deboprtimdaas it's an interesting idea

— Matt Cutts (@mattcutts) January 19, 2016
How To Get Safe Indian Roads Using Google Analytics
Debopratim Das is an experienced Digital Marketing professional and consultant. He helped many companies and brands from across the globe to gain huge exposure using Digital Marketing. He is the Blogger, Researcher and Chief Editor at Pratwords.com